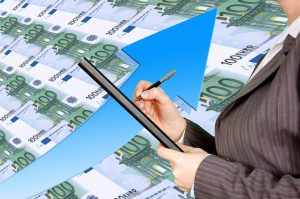 Business Loans and Commercial Lines of Credit
Do you want to expand your business operations, hire more staff or offer more services but don't have the cash on hand to do it? Like many businesses, you need options. There are banks and financial institutions offering affordable financing solutions and business loans whether you're making physical improvements to your business, purchasing new or used equipment or merely need the security of a line of credit.
With business loans also called business financing, you get cash when you need it with line of credit for your business. A business line of credit is typically a type of loan that allows you to borrow money when you need it up to your credit limit. Business lines of credit are designed to meet quick and short-term working capital and cash-flow needs. Business lines of credit usually cover small to medium size of credit typically ranging from $2,500 to $250,000. If you require more than $250,000 you are usually asked to apply for a Commercial Line of Credit.
How to meet your short-term working capital needs with business lines of credit?
A business lines of credit is kind of a life line for covering financial needs such as:
Financing the urgent business needs during peak times
Get cash to operating expenses and routine expenses that can be paid back later in the near future
Make timely payments to take advantage of prepaid supplier discounts
Usually business lines of credit are not considered appropriate for fixed asset acquisitions such as office or factory equipment, real estate property, leasehold improvements, or other expenses where repayment can only occur over a longer payment terms. For this purpose there are other long terms options are available. Talk to your bank or financial institution for different loan types that can work for you and meet the needs of your business.
Secured and Unsecured Lines of Credits
Both business and commercial lines of credit are offered in the form of secured and unsecured lines of credit. Most banks offer business and commercial loans secured with cash, equipment, stock or inventory, securities, or real estate. Unsecured term loans are also available but usually for amount not more than $100,000 and subject to borrower qualifications. These numbers may vary greatly from bank to bank from business to business. Talk to your bank for your exact numbers and terms.
The amount of financing depends on the loan types. For example: Cash, equipment or securities loans starting $2,500 and up, inventory loans from $5,000, Real estate loans from $50,000 and Unsecured loans from $2,500 to $100,000.
The term also varies according to loan type. Cash term is usually 1 year and based on the purpose for the cash. Inventory for 1 year, New equipment for 7 years and Used for 5 years, Securities for 1 year, Real Estate for upto 15 years (max. 25 years), Unsecured loans for 3 years, aircraft for 10 years and vessels for 10 to 15 years.